Over the past few years, Islamabad has emerged as a top destination for property investors in Pakistan. With its booming real estate market, favorable investment climate, and growing demand for residential and commercial properties, Islamabad has become a hotspot for local and international investors alike. In this blog, we'll take a closer look at the rising demand for property investment in Islamabad and what you need to know if you're considering investing in the city's real estate market.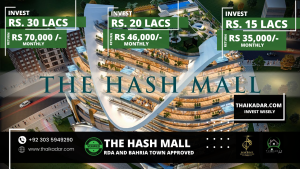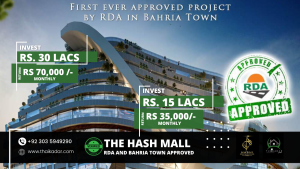 Growing Demand for Residential Properties
One of the key drivers of the rising demand for property investment in Islamabad is the growing demand for residential properties in the city. As the population of Islamabad continues to grow, the demand for housing has increased, leading to a surge in the construction of new residential projects. From luxury apartments to gated communities and housing schemes, Islamabad offers a wide range of residential properties to suit the needs and budgets of investors.
Another factor that has contributed to the rising demand for property investment in Islamabad is the city's growing commercial opportunities. With its thriving business sector and strategic location, Islamabad has become a hub for commercial and industrial activities. This has led to an increase in demand for commercial properties, including office spaces, retail shops, and warehouses, among others. Investors can take advantage of this trend by investing in commercial properties in the city, which offer high returns and steady rental income.
Favorable Investment Climate
In addition to the growing demand for properties, Islamabad also offers a favorable investment climate that makes it an attractive destination for property investors. The government has taken several measures to encourage investment in the real estate sector, including tax exemptions and incentives for foreign investors. Moreover, the city offers a stable political and economic environment, which reduces the risk of investment and ensures long-term returns.
Share This Story, Choose Your Platform!
Looking for best investment advice?
Get your free quote today from Thaikadar.com.